A Manifesto in Two Parts
In Underland, Robert Macfarlane explains how the "dizzy expanses" of deep time can create a dangerous comfort, any human impact seeming irrelevant on a geologic time scale. However, MacFarlane claims that we "should resist such inertial thinking [and] urge its opposite - deep time as a radical perspective, provoking us to action, not apathy"
By studying the surroundings of Washington Square Park, historically known as "Land of the Blacks," this project looks at how an anthropological paper trace, placed alongside a geological time scale creates a dialectic, hopefully provoking political action. As precedent study, the African Free School, 1794, located next to Washington Square Park, is marked by its paper trace; archived student drawings illustrate a colonial pedagogy clearly aimed to erase an African American cultural history, rather than embrace the emancipated population.
Through the program of a rock-cut theatre placed below a reinstated lithography archive and studio, this project, placed at the site of the American Lithograph Building, 1895, merges the geologic and anthropological continuum, hopefully opening place for political critique.
COLUMBIA GSAPP, 2021
CRITIC AMINA BLACKSHER
2021
...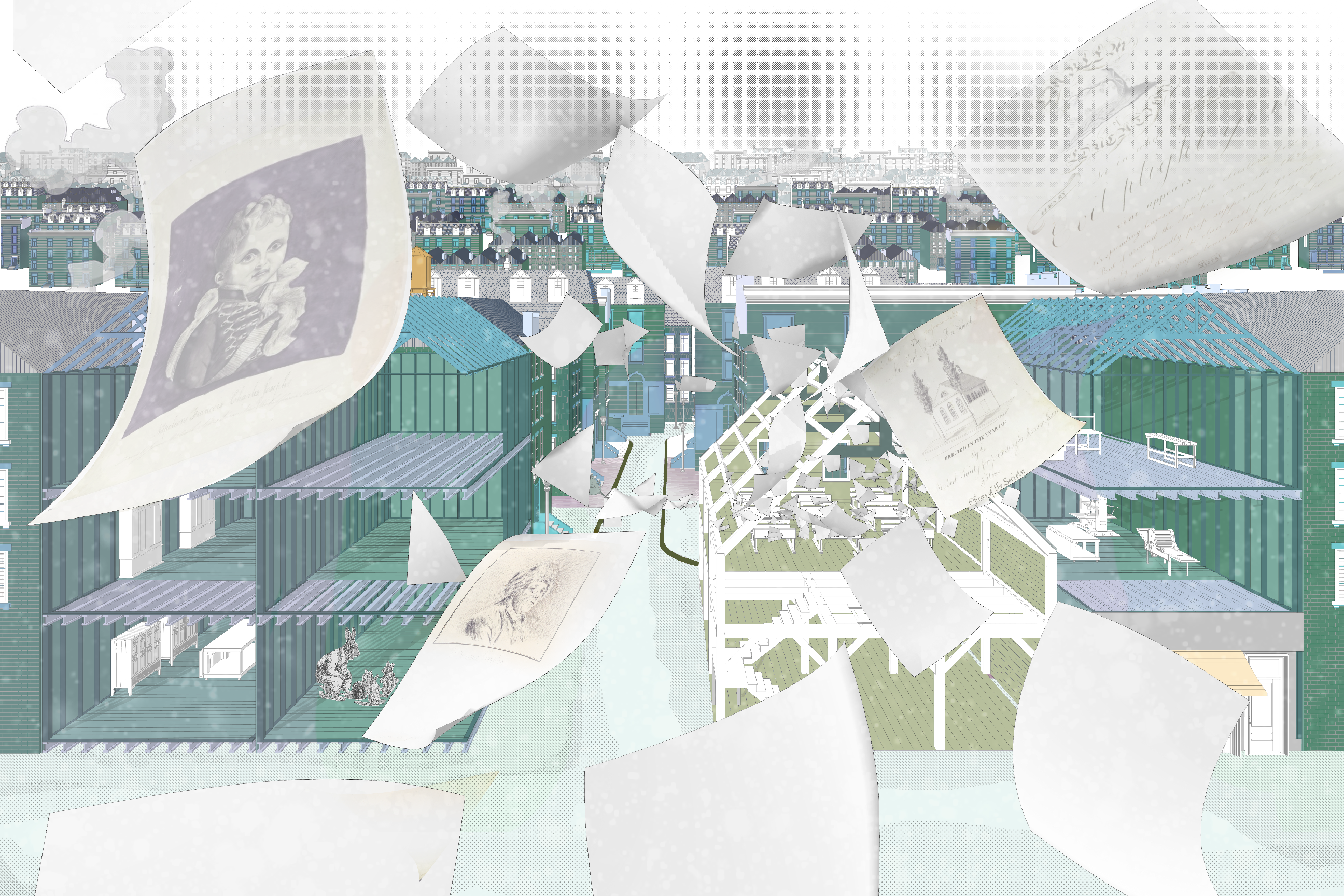 Three Models of Architectural Production